In 2006, the Link of Times Historical and Cultural Foundation began restoration of the Shuvalov Palace, where the Fabergé Museum is located today. It was the first complex restoration of the Palace in more than 200 years that allowed it to be adapted for modern use. The goal of previous repairs was first and foremost to rebuild and restore the palace to functionality after the Siege of Leningrad had ended, and then later to fix the numerous instances of disrepair due to the lack of funds in the post-war years and after, up until the point the palace was leased to the Link of Times Foundation.
The huge amount of restorative work was under the constant supervision of the State Committee for Control, Use and Protection of Historical and Cultural Heritage. More than 30 hazardous areas were found in the building hidden under plaster, hanging ceilings, and behind screens. Rotted wooden support beams, degradation, breakdown of the brickwork, insufficient support from the load bearing walls, a lack of link beams in the brick walls - all of this not only threatened the historical finish of the interior, but also unsafe, and required many complicated construction solutions and complex restorative work to rectify.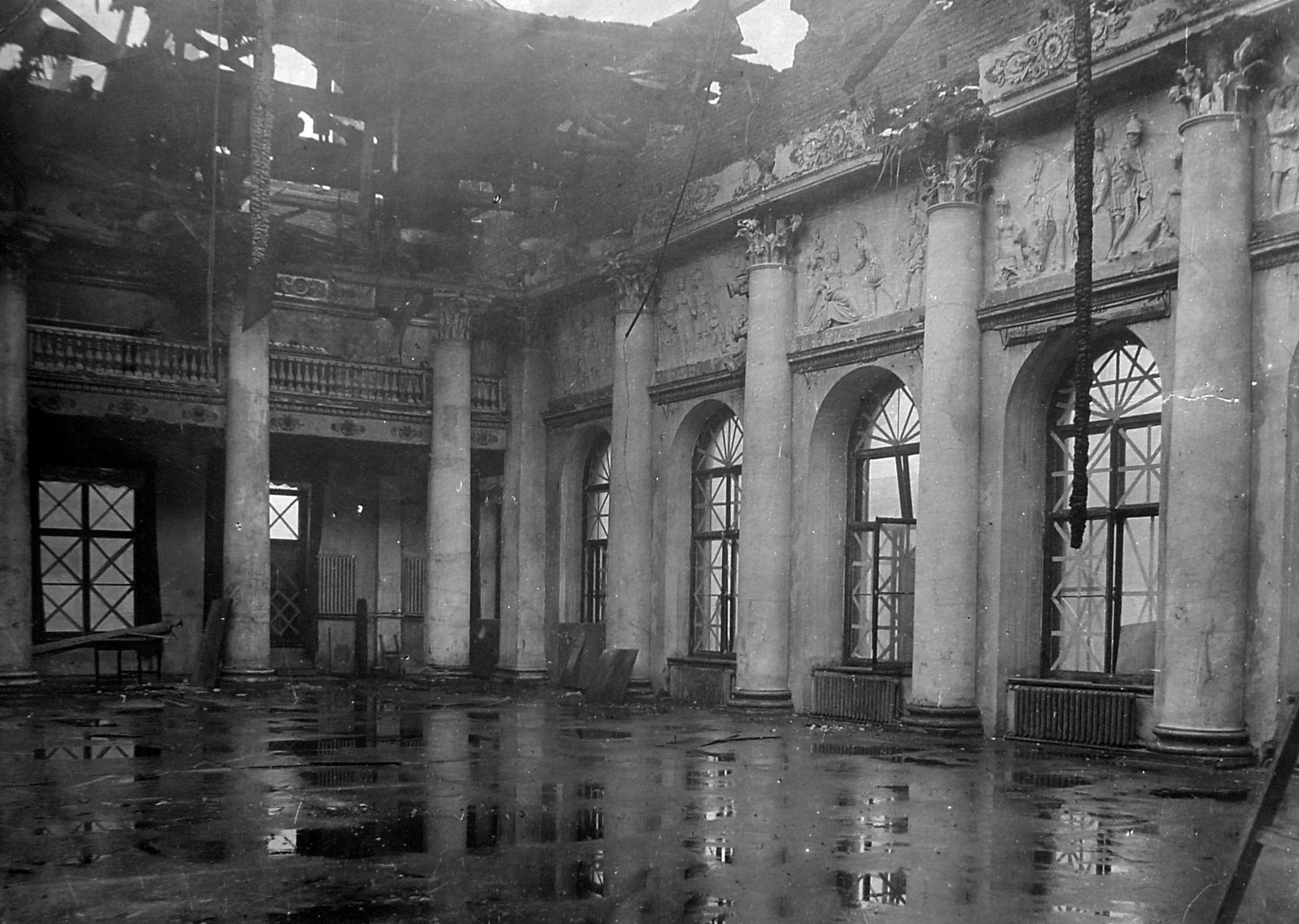 White Column Hall. Overall view Leningrad, 1941. Photo from the archives of the Committee on State Control, Use, and Protection of Historical and Cultural Landmarks.
In a short time the foundation was fortified, the basements were waterproofed, roofs were replaces, and fire safety was improved. The restoration specialists put much effors and skill into restoring the gold work and the historic chandeliers and removing the discoloration from the walls. Doors, windows, and elements of the décor made from valuable types of wood - sycamore, walnut, and oak - were carefully stripped of the many layers of paint and lacquer. A colossal amount of work was equired to restore the marble fireplaces, panels, and sculptures. 
The cupola over the main staircase was in hazardous condition for 7 years prior to start of the restoration. The many leaks led to the cupola's structure losing its load-bearing capabilities. It was in danger of falling in, which would have meant not only the loss of the cupola, but of the entire main staircase and gallery. Saving the cupola required some unusual work to replace the wooden support beams.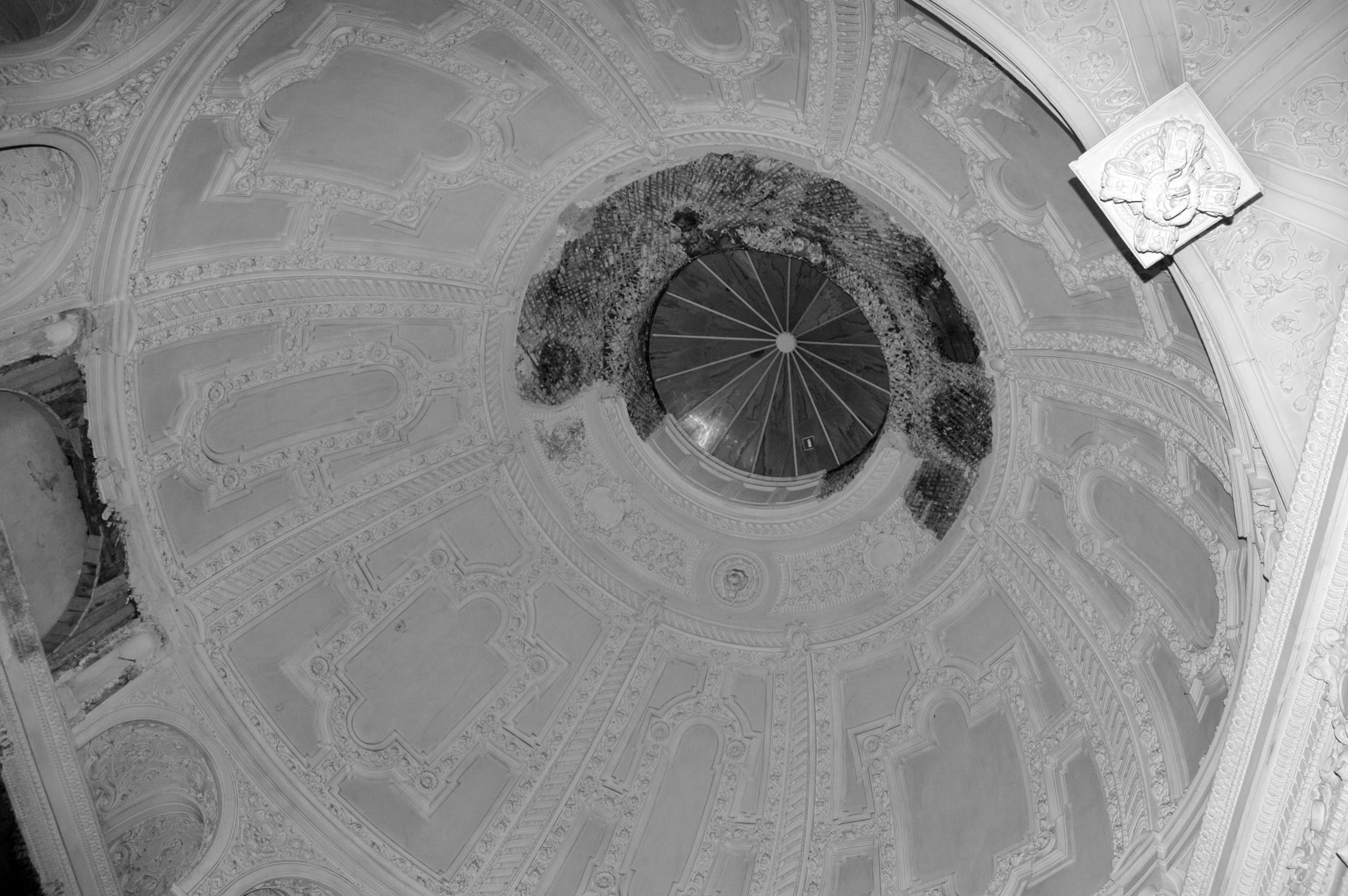 Cupola of the Grand Staircase. View before restoration. Saint-Petersburg, 2007.
Archive materials were used to recreate lost elements of the interior decor as accurately as possible. At times, there were more than 300 restoration artists working in Shuvalov Palace.